text.skipToContent
text.skipToNavigation

Swagelok® Medium-Pressure Tube Fittings (FK Series)
The two-piece design of Swagelok® FK series medium-pressure tube fittings reduces installation time and lowers maintenance costs. These fittings provide a vibration-resistant, leak-tight, and robust connection that protects workers and the environment.
FK series fittings have revolutionized fluid connections in downhole oil and gas exploration applications and streamlined R&D fluid systems requiring frequent reconfiguration. These fittings also aided in the development of the hydrogen economy through leak-tight hydrogen fluid connections that meet the requirements of EC-79 for performance at pressures up to 700 bar [10 150 psig] in hydrogen applications.
Read about four qualities to look for in fittings for hydrogen fuel cell technology
The design of Swagelok FK series fittings consists of a female fitting body and a preassembled cartridge containing the male nut and color-coded front and back ferrules on a disposable arbor. The preassembled cartridge ensures correct ferrule orientation, visual confirmation of ferrule presence, and proper installation into the female body. These fittings are available in 316 stainless steel, alloy 2507, and alloy 625. The body/cartridge combination allows for easy installation using either specified turns or torque using standard tools.
Learn How to Assemble FK Series Medium-Pressure Tube Fittings
Medium-Pressure Tube Fittings Catalogs
The strain-hardened 316 stainless steel FK fitting bodies are available in straight, elbow, and tee shapes to meet your configuration needs in a lightweight, space-saving design. Find detailed product information, including materials of construction, pressure and temperature ratings, options, accessories, and installation instructions in the product literature provided here.
Medium and High Pressure Fittings FK and IPT, Tubing Valves and Accessories
Swagelok® offers medium- and high-pressure fittings, tubing, valves, and related accessories with temperatures up 1000°F (537°C), pressure ratings up to 60 000 psig (4134 bar) in sizes ranging from 1/4 to to 1 in. for medium-pressure products and 1/4 to 9/16 in. for high-pressure products. NACE® MR0175/ISO15156 compliance is available.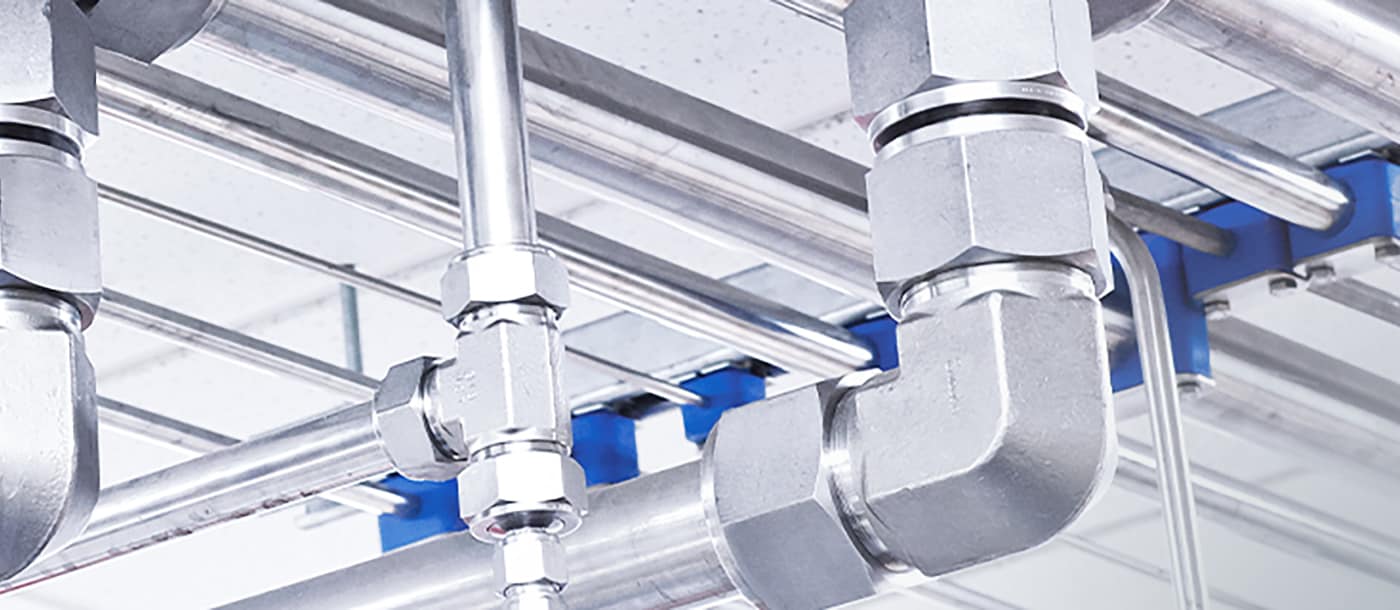 Tube Fittings Comparison (FK Series)
Watch and compare installation of FK series and cone and thread fittings.
Compare the Fittings
Swagelok Resources Curated for You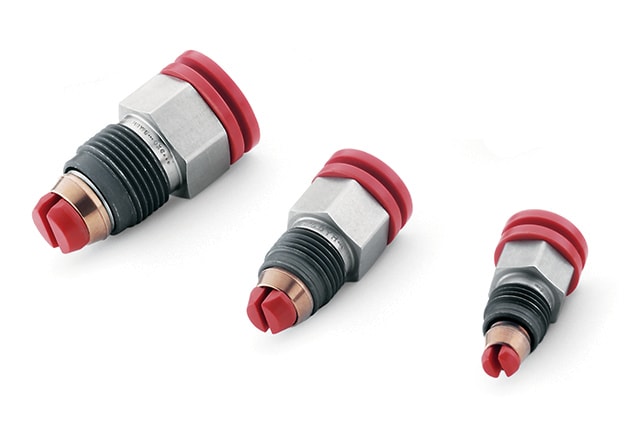 FK Series Medium-Pressure Tube Fittings
From initial construction and commissioning through daily operations and maintenance, there is a tremendous focus on reducing total lifecycle costs. FK series tube fittings can reduce maintenance costs and provide high reliability, reducing system downtime, when proper assembly processes are followed. These fittings can also help mitigate environmental impact via leak reduction as well as improve overall safety by protecting your system against corrosion.
Read about how to build more productive critical fluid systems with FK series fittings