text.skipToContent
text.skipToNavigation

Swagelok® High-Volume Swaging Units (HVSU)
Easily preswage Swagelok nut-ferrule sets onto stainless steel tubing with the Swagelok high-volume (HVSU) swaging unit.
Request More Information
The pneumatically driven and electronically controlled semiautomatic high-volume swaging unit (HVSU) uses sensors to start and stop the process for consistent preswaging results when a large volume of tube fittings are being used. The HVSU has a high cycle life and a cycle counter to help facilitate preventive maintenance.
The HVSU can be used on 1/4, 3/8, and 1/2 inch and 6, 8, 10, 12 mm tubing with no tools needed to change from one tubing size to another.
Swaging Tool Catalogs
Locate detailed product information, including materials of construction, pressure and temperature ratings, options, and accessories.
High-Volume Swagelok Unit, HVSU
Features: The Swagelok® high-volume swaging unit (HVSU) is designed to easily preswage Swagelok nut and ferrules onto stainless steel tubing. The pneumatically driven, electronically controlled, semiautomatic unit utilizes sensors to start and stop the swaging process for consistent swaging results.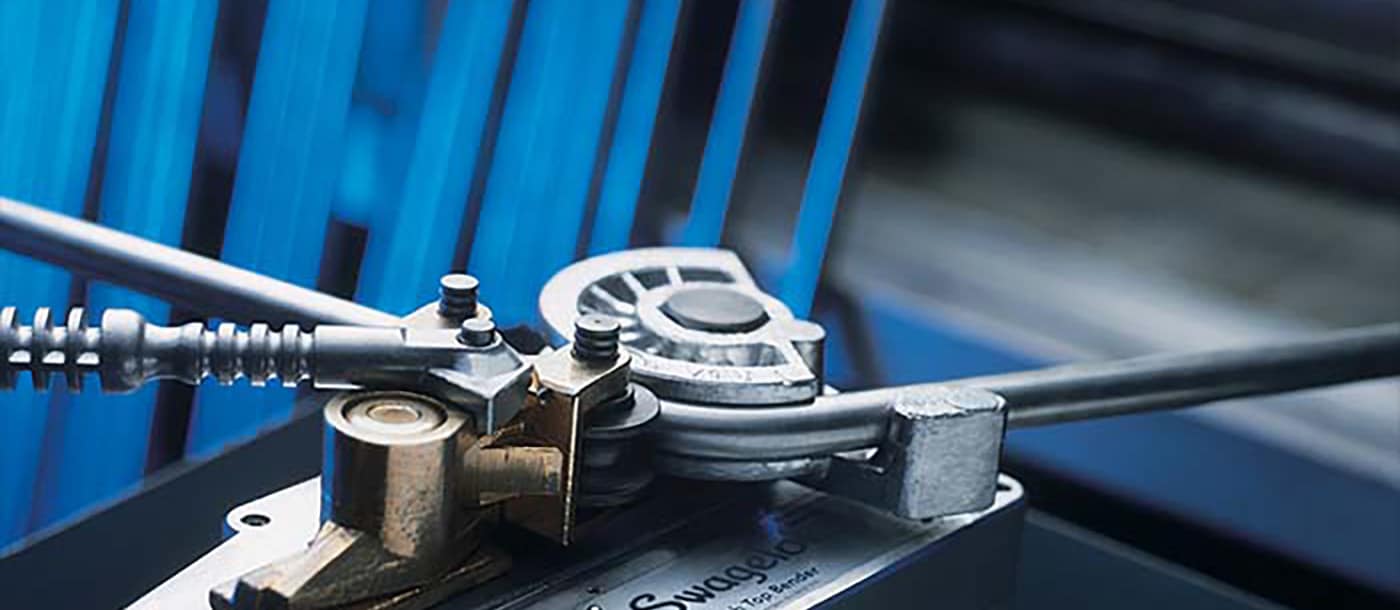 Using the Swagelok Bench Top Tube Bender
Use the Swagelok® bench top tube bender to produce accurate, repeatable, high‑quality bends in tubing made from most materials. Whether you are using small-diameter, thin-walled tubing or large-diameter, heavy-walled tubing, this video offers tips and best practices to follow for tube bending.
See the Tube Bender in Action
Swagelok Resources Curated for You