text.skipToContent
text.skipToNavigation

Swagelok® Pipe Fittings
Pipe fittings are precision manufactured to Swagelok's high quality standards to provide optimum sealing, minimize galling, and enable consistently tight-fitting installations.
Pipe Fittings Catalogs
Locate detailed product information, including materials of construction, pressure and temperature ratings, options, and accessories.
Gaugeable Tube Fittings and Adapter Fittings
Features: Available in sizes from 1/16 to 2 in. and 2 to 50 mm; consistent gaugeability upon initial installation; easy to disconnect and tighten; wide variety of materials and configurations
Pipe Fittings
Features: 1/16 to 1 in. sizes; 316 stainless steel, brass, and carbon steel; NPT, ISO/BSP, and SAE threads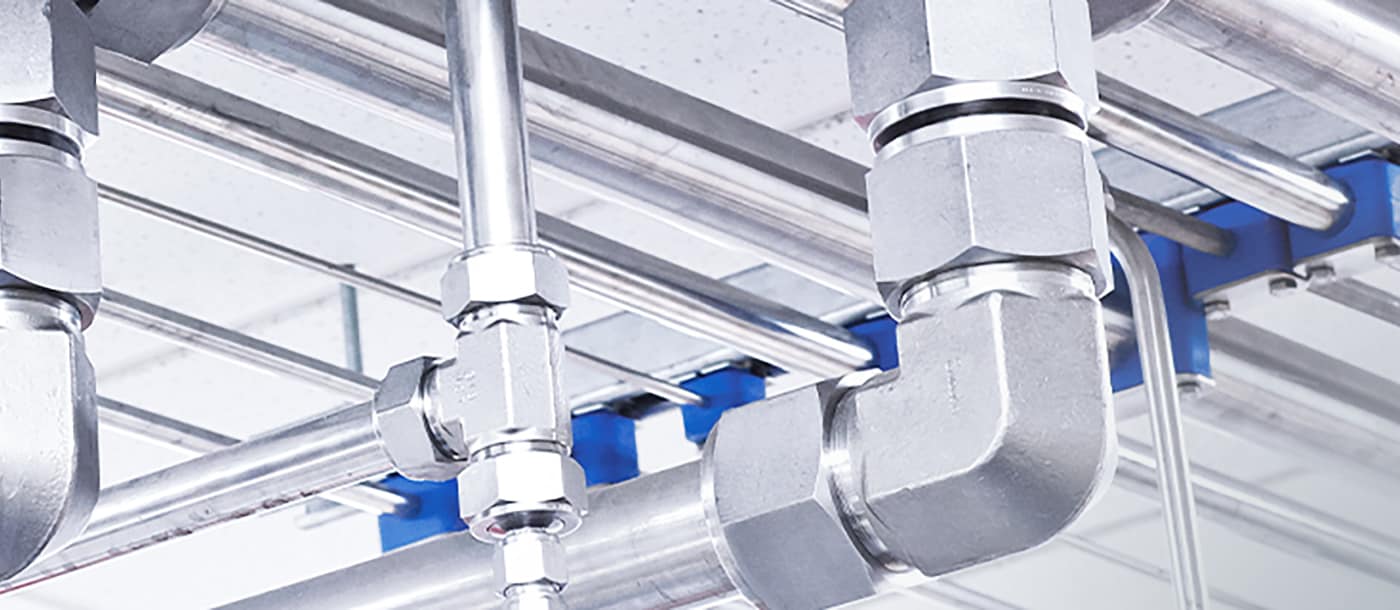 The Swagelok® Tube Fitting Advantage
Swagelok tube fittings are designed to meet your highest expectations for safety and dependability, featuring proven design, precise manufacturing, and superior raw materials.
Discover the Advantage
Swagelok Resources Curated for You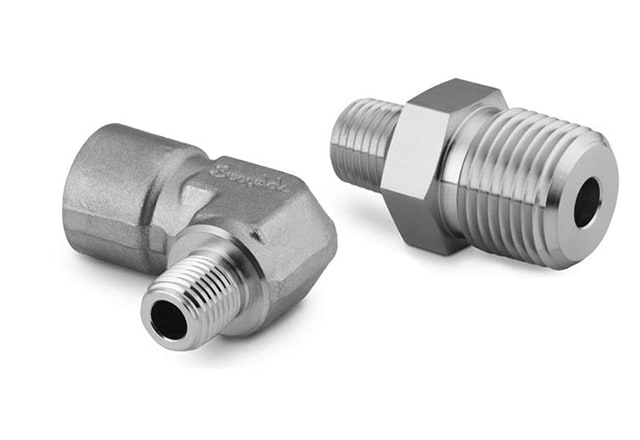 Pipe Fittings
Swagelok pipe fittings have burr-free internal surfaces and smooth thread flanks, allowing for smooth flow and providing optimized sealing while minimizing galling. A variety of available materials and configurations, such as adapters, caps and plugs, couplings, crosses, elbows, nipples, reducers, and tees, are manufactured to Swagelok's high quality standards to meet the requirements of a range of situations.