text.skipToContent
text.skipToNavigation

Swagelok® High-Purity, High-Flow Gas Regulators (HF Series)
HF series regulators provide precise pressure control in high-purity, high-flow applications. Their compact, high-flow design allows for close spacing of system components and process lines.
Request More Information
Swagelok HF series manual gas pressure regulators feature a load spring which interacts with a unique pressure-sensing assembly to precisely control outlet pressure. Outlet pressure is easily adjusted even in tight spaces by turning the narrow-profile handle, available with a finger-tight grip and knurled diameter for positive actuation. While compact in size, HF series regulators can handle flow rates up to 200 std L/min, allowing design efficiency when building systems. A self-centering poppet minimizes creep and is offered in PCTFE for leak-tight shutoff.
HF series regulators' innovative, pressure-sensing assembly design with a welded diaphragm results in low droop, which eliminates the need for adjustment in many systems. A high-purity design features a tied poppet for positive shutoff and metal-to-metal seal to atmosphere and a 316L VIM-VAR stainless steel body internally electropolished and finished to 5 μin. (0.13 μm) Ra.
HF series regulators also feature:
Ability to handle maximum inlet pressures up to 500 psig (34.4 bar)
Manually adjustable outlet pressure up to 150 psig (10.3 bar)
316L VIM-VAR stainless steel body for ultrahigh-purity applications
1/4 in. VCR® metal face seal; 1/4 in. tube butt weld; 1.5 in. and 1.125 in. modular surface-mount end connections
High-Purity, High-Flow Gas, HF Series Regulators Catalogs
Locate detailed product information, including materials of construction, pressure and temperature ratings, options, and accessories.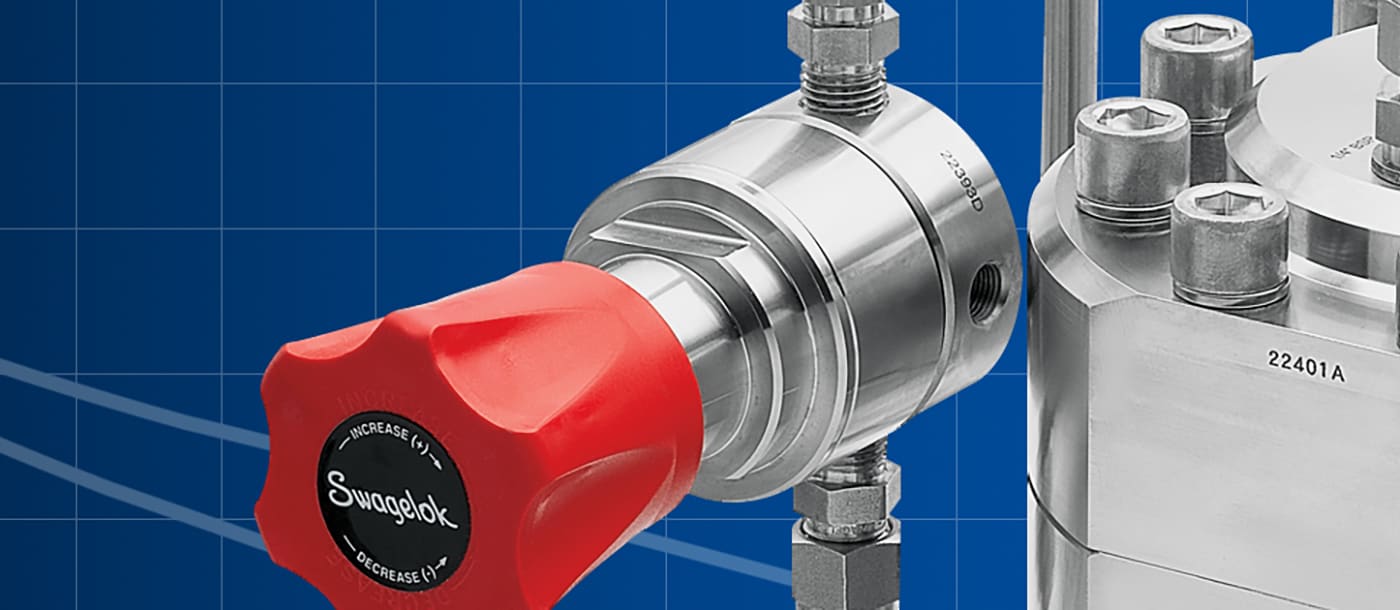 Need Help Selecting the Right Regulators?
Compare the performance of different regulators under varying application conditions with our regulator flow curve generator tool.
Find the Right Regulator
Swagelok Resources Curated for You