text.skipToContent
text.skipToNavigation

Swagelok® Regulators
Reliable pressure control is essential to the safe operation of your fluid systems. At Swagelok, we have the right combination of high-purity and industrial pressure regulators to fit practically any situation. Pressure control advisors located around the world can help you find a configuration that will maintain pressure and minimize droop over a wide range of pressures and flows.
Regulators Catalogs
Whether you need to maintain pressure downstream or upstream in an analytical or instrumentation setting (K series) or control pressure in a challenging industrial environment (RHPS series), a high-purity, high-flow application (HF series), or a system with storage tanks containing hazardous fluids (tank blanketing), we have a configuration to meet your needs. Find detailed product information, including materials of construction, pressure and temperature ratings, options, and accessories in the product literature provided here.
Pressure Regulators, K Series
Swagelok offers pressure-reducing, back-pressure, dome-loaded, and spring-loaded pressure regulators to control pressure and minimize droop in instrumentation systems.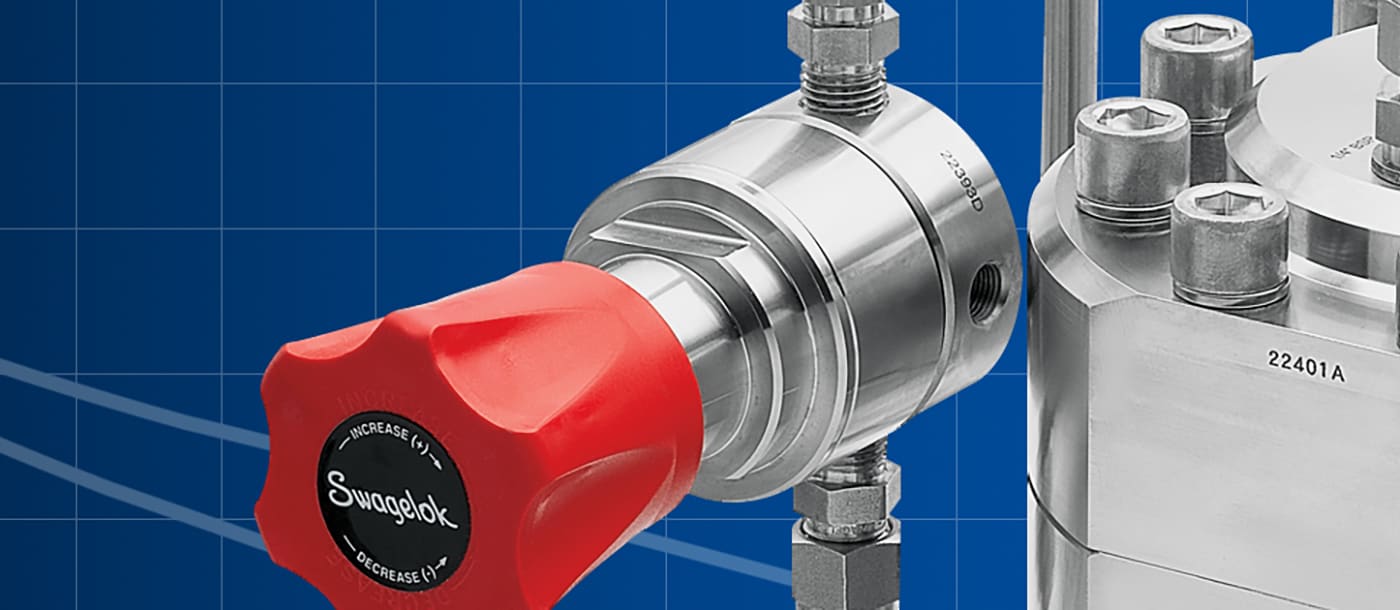 Need Help Selecting the Right Regulators?
Compare the performance of different regulators under varying application conditions with our regulator flow curve generator tool.
Find the Right Regulator
Swagelok Resources Curated for You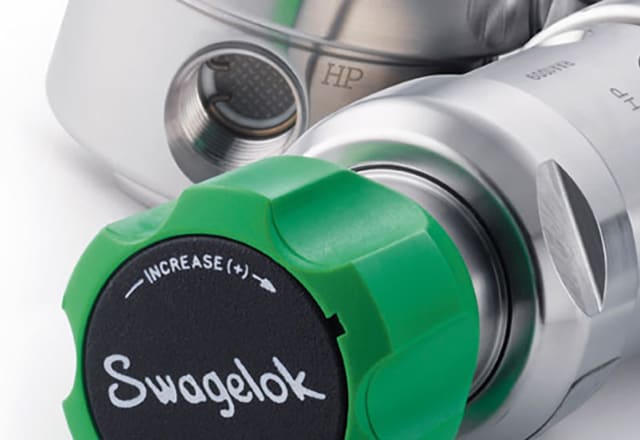 From laboratory benches to busy manufacturing facilities and commercial fueling stations, industrial pressure regulators play a crucial role in ensuring fluids are contained and transferred under optimal pressures. If pressure cannot be properly controlled in these applications, test results may be invalidated, processes may be disrupted, equipment may be damaged, and personnel may be put at risk. You need to know the regulators in your system will consistently and accurately maintain pressure levels over extended operating lifespans—all without requiring frequent maintenance, repair, or replacement.
Swagelok pressure regulators provide the consistent, accurate, and lasting performance needed to operate fluid systems safely, reliably, and cost-effectively.
Learn How Regulators Perform
Swagelok has advisors on fluid systems located at authorized sales and service centers around the world to provide local support in choosing between a spring-loaded, a dome-loaded, or one of the many other available regulator configurations. These advisors can also help diagnose regulator problems and customize and build fluid systems that include regulators such as a gas distribution system.
Find out more about these services as well as related training classes available from Swagelok