text.skipToContent
text.skipToNavigation

Swagelok® Fast Loop Modules
Swagelok fast loop modules are designed for handling long transport lines from tap to analyzer, providing minimum pressure drop for fastest response time. Interlocking handles on our fast loop sampling system solution help prevent incorrect sequencing of operation and accidental actuation.
Request More Information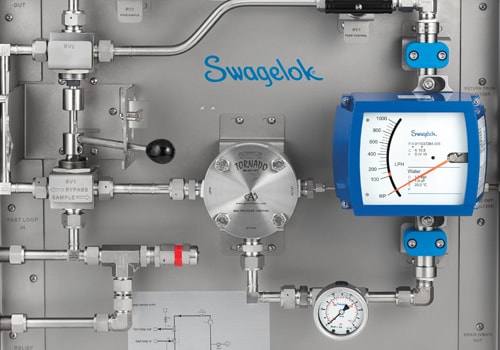 The Swagelok fast loop module (FLM) is designed to handle high flows and long transport lines from tap to analyzer to reduce time delays for online analyzer systems. Located at the analyzer shelter and offering a bypass, the Swagelok FLM easily isolates the sample system while introducing a purge gas for system cleaning. It then extracts a sample through a filter while using the high flow rate to keep the filter element clean.
Designed to enable easy access to any component without disturbing other components in the system, the Swagelok FLM uses welded assemblies to reduce potential leak points and zero-clearance fittings in straight run tubing sections.
The Swagelok FLM includes two ball valves that switch flow to a bypass to isolate the sample system and analyzer during maintenance. These bypass valves maintain flow through the fast loop to keep the sample fresh at the bypass point. An innovative interlocking handle system allows for simultaneous actuation of the valves, while allowing for packing adjustments within an individual valve body. In some configurations, the drain and purge valves are locked into the bypass valves to eliminate the possibility of opening the drain or purge lines while the system is in sample mode. All handles can be locked into position to eliminate the possibility of accidental actuation.
Get a Faster Response
The distance between a sample tap and an analyzer can make it difficult to obtain a useful analytical measurement. Sample transport lines are commonly more than 100 feet (30 meters) of tubing or pipe and require high purge volumes to ensure a fresh sample reaches the analyzer. Ideally, the flow from the sample tap to the analyzer shelter should take one minute or less. Depending on the tubing or pipe size of the transport lines, as well as the actual transport distance, this flow rate could be as high as 90 std ft3/h (2548 std L/h).
Minimize Sample Waste
A Swagelok FLM also minimizes the amount of extracted sample that is sent to flare or disposal. A bypass filter specially designed for fast loop systems enables the FLM to provide high flow rates. The filter bypasses much of the sample flow and returns it to the process line through a secondary transport line. To generate high flow rates through this bypass loop, the return point must be at a lower pressure than the extraction point. To further reduce sample waste, many Swagelok FLM configurations offer a sample return line from the analyzer. This option eliminates sending any continuous flow from an online analyzer to flare or disposal.
Virtually Eliminate Water Hammer
Closing a valve in a high-flow liquid line causes extreme pressure spikes, referred to as water hammer, which can damage system components. The Swagelok FLM eliminates the possibility of water hammer by making full shutoff impossible. The bypass valves actuate simultaneously to eliminate the possibility of actuating only one of the valves. The three-way valve design allows flow to switch gradually from sample mode to bypass mode, instead of temporarily shutting off during actuation.
Fast Loop Module Catalogs
Locate detailed product information, including materials of construction, pressure and temperature ratings, options, and accessories.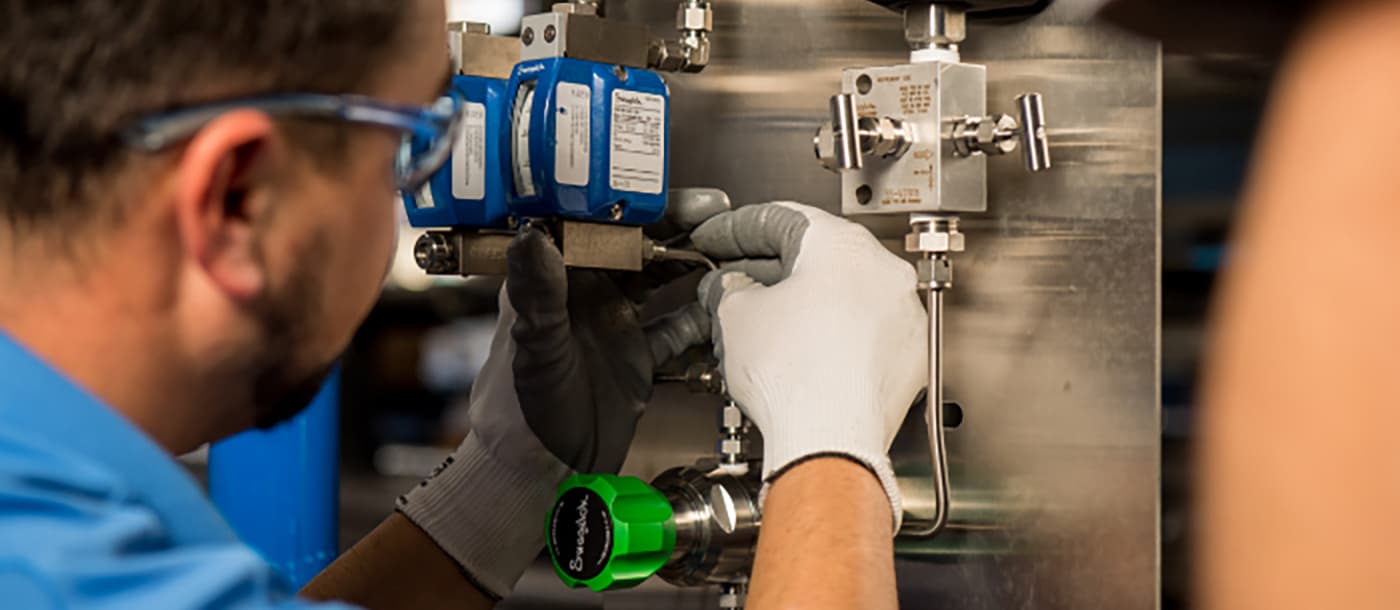 Custom Fabrication for All Industries
Learn how Swagelok-trained specialists can save you time and improve your fluid system performance by designing and assembling systems for you.
Find the Support You Need
Swagelok Resources Curated for You