text.skipToContent
text.skipToNavigation

Swagelok® Lubricants
Swagelok Goop® thread lubricant reduces installation time by easing the assembly of leak-tight thread connections for a variety of metals and alloys.
Lubricants Catalogs
Locate detailed product information, including materials of construction, pressure and temperature ratings, options, and accessories.
Leak Detectors, Lubricants, and Sealants
Swagelok's Snoop liquid leak detector exposes gas leaks while pipe thread sealants SWAK, PTFE and PTFE-free tape and thread lubricant Goop can help prevent future leaks.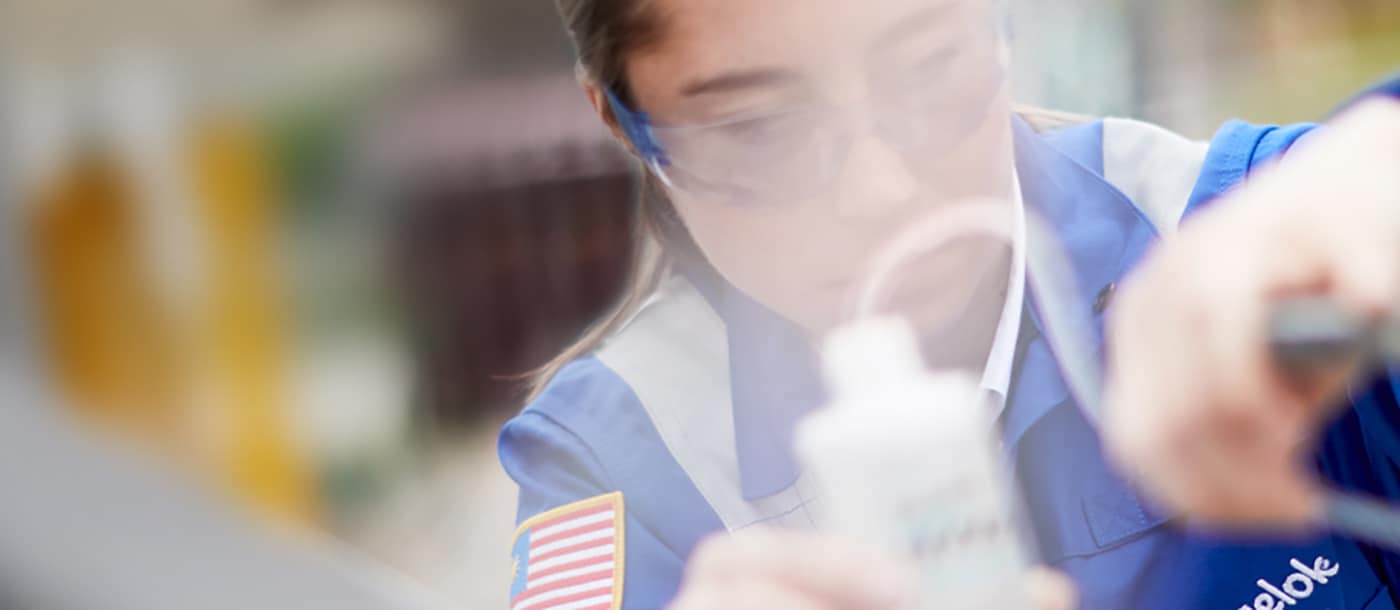 Compressed Gas Leak Detection Services
Receive help identifying and quantifying compressed gas leaks so you can prioritize the most critical issues to address based on potential for emissions reduction and safety, cost, and productivity improvement.
Learn About Leak Detection Services
Swagelok Resources Curated for You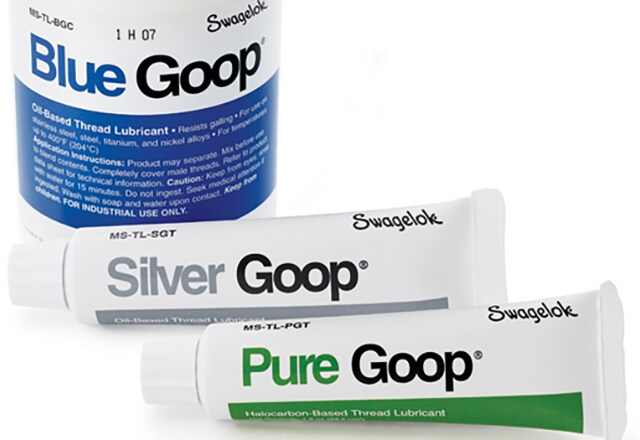 Silver, Pure, Blue, and Vac Goop® Thread Lubricant
Our wide selection of Goop™ thread lubricants makes assembling leak-tight connections even easier with oil, halocarbon, and fluourosilicone-based varieties. They are rated for use with stainless steel, titanium, aluminum, nickel-based alloys, and high-temperature alloys allowing for use in a variety of applications, including vacuum systems.