text.skipToContent
text.skipToNavigation

Swagelok® Ultrahigh-Purity Valves for High-Flow Applications (ALD20 Series)
Swagelok ALD20 ultrahigh-purity valves offer higher flow capacity than other atomic layer deposition (ALD) valves, allowing users to experiment with challenging low-vapor pressure precursor gases in their ALD processes.
Request More Information
Enabling What's Next
The ALD20 provides the reliability and performance that customers have come to expect from Swagelok's ultrahigh-purity ALD valves while also opening up temperature stability and flow possibilities previously unattainable. It enables manufacturers to experiment with different processes and low-vapor pressure chemistries to achieve the uniform gas deposition needed to develop advanced technology today and tomorrow.
Improved Flow. Minimal Footprint.
The ALD20 ultrahigh-purity valve is specifically designed to extend the limits of atomic layer deposition valve technology, enabling flow rates two to three times what can be achieved using existing ALD valves. It gives semiconductor chip manufacturers the potential to not only boost outputs and improve efficiency, but to do so without significantly changing processes.
The ALD20 can deliver a flow rate of 1.2 Cv in the same footprint (1.5 in.) as existing ALD valves, offering improved performance without requiring retooling of existing equipment
A second standard ALD20 valve variant that features a slightly larger footprint width (1.75 in.) can yield an even greater flow coefficient of 1.7—the highest currently available from an ultrahigh-cycle life, ultrahigh-purity valve
Custom-set flow coefficients are also available
Uncompromising Consistency
The design of the ALD20 promotes consistent operation over the course of an ultrahigh cycle life due to a few key features:
The entire valve and actuator are fully immersible in a gas box from 50°F (10°C) up to 392°F (200°C), eliminating the need to isolate the actuator during heating. Deposition consistency improves as a result, with low-vapor pressure gases kept at temperatures conducive to optimal flow
316L VIM-VAR stainless steel or Alloy 22 body material options offer enhanced corrosion resistance to withstand increasingly aggressive media
A highly polished bellows with a 5 μin. Ra finish supports clean operation over the course of an ultrahigh cycle life for process integrity
A pneumatic actuator can deliver high-speed (&lt10 ms), repeatable actuation for precise, consistent flow to meet dosing requirements
Specifications
Working Pressure
Vacuum to 20 psig (1.4 bar)
Burst Pressure
>3200 psig (220 bar)
Actuation Pressure
70 to 90 psig (4.9 to 6.2 bar)
Temperature
50° to 392°F (10° to 200°C)
Flow Coefficient (Cv)
1.2 (MSM) or 1.7 (straight pattern)
Body Materials
316L VIM-VAR or Alloy 22
Bellows Material
Alloy 22 (5 μin. Ra finished)
End Connections
Type (Size)
Female VCR® fitting (1/2 in.)
Rotatable male VCR fitting (1/2 in.)
Tube butt weld, 0.50 in. long (1/2 in. x 0.049 in.)
Modular surface-mount high-flow C-seal (1.5 in.)
ALD20 Series Valves Catalogs
Locate detailed product information, including materials of construction, pressure and temperature ratings, options, and accessories.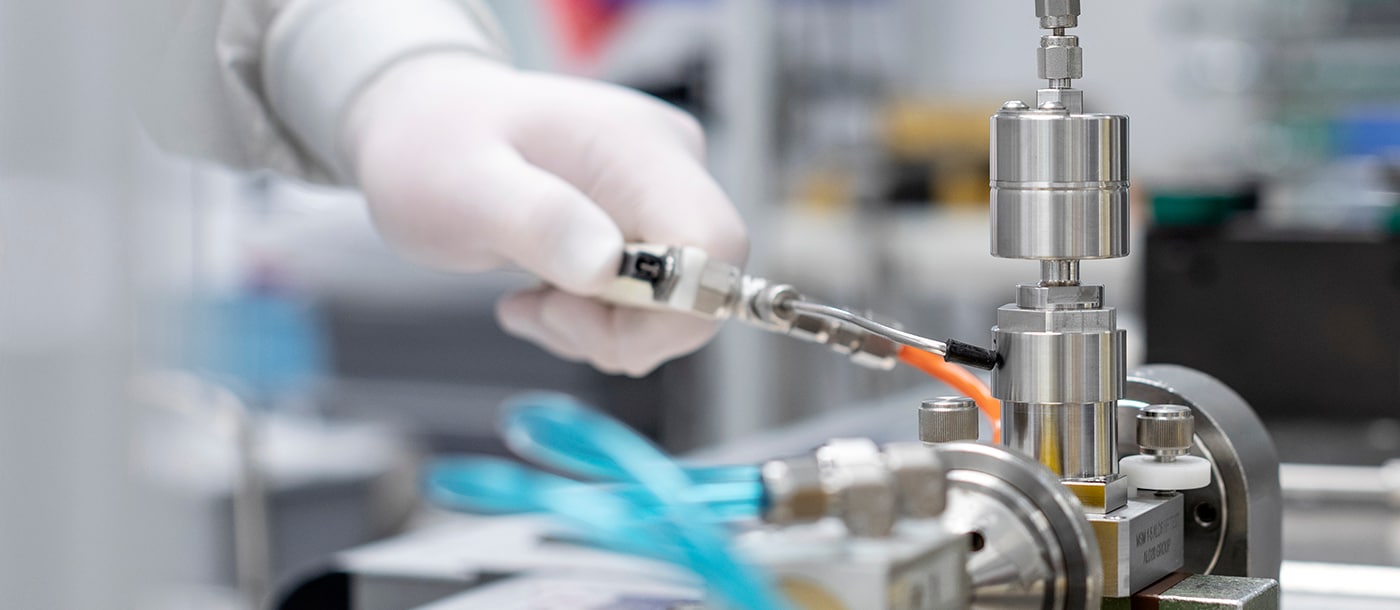 One New Valve: Three Reasons It Could Change Semiconductor Manufacturing
Find out how the latest innovation in atomic layer deposition (ALD) valve technology is changing the game for high-tech semiconductor manufacturers.
Unlock More of the Periodic Table
Swagelok Resources Curated for You