text.skipToContent
text.skipToNavigation

Swagelok® Medium-Pressure Trunnion-Style Ball Valves (CTB Series)
Swagelok CTB series trunnion-style ball valves offer low-torque, quarter-turn operation in a compact design, providing positive shutoff in applications up to 20 000 psig (1378 bar).
Request More Information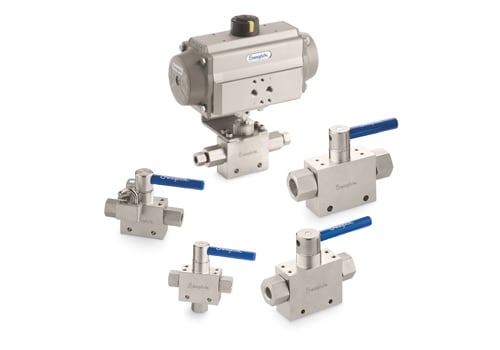 Swagelok CTB series medium-pressure ball valves deliver reliable performance with cone and thread end connections. These trunnion-style ball valves feature an innovative direct-load design that seals consistently across a full range of pressures (up to 20 000 pisg or 1378 bar), even if a system is depressurized and repressurized, enabling improved actuation of control systems. They also feature a stem seal design that maintains full pressure rating throughout the entire operating temperature range and a bottom-loaded stem design that eliminates stem blowout and enhances operator safety.
CTB series valves are available in two-way (bidirectional) or three-way (common-side or bottom-inlet port) configurations with flow coefficients ranging from 0.26 to 3.5. They also are available with an ISO 5211-compliant pneumatic actuator and materials selected in accordance with NACE MR0175/ISO 15156 for sour gas applications.
Two orifice sizes are available (6CTB, and 9CTB series) and end connection sizes range from 1/4 in. to 1 in. Mounting options include panel mounting using an optional panel nut, two bolts through a panel into the top of the valve body, or bolting through body mounting holes with dual bolt patterns for OEM valve replacement.
Specifications
| | |
| --- | --- |
| Working Pressure | Up to 20 000 psig (1378 bar) |
| Temperature | 0 to 250°F (–17 to 121°C) |
| End Connections | |
| Type | Cone and thread |
| Size | 1/4 to 1 in. |
| Configuration | On-off (2-way), switch/divert (3-way) |
| Orifice Sizes | 0.209 in. (5.31 mm); 0.375 in. (9.52 mm) |
CTB Series Medium-Pressure Trunnion-Style Ball Valves Catalogs
Locate detailed product information, including materials of construction, pressure and temperature ratings, options, and accessories.
Medium and High Pressure Fittings FK and IPT, Tubing Valves and Accessories
Swagelok® offers medium- and high-pressure fittings, tubing, valves, and related accessories with temperatures up 1000°F (537°C), pressure ratings up to 60 000 psig (4134 bar) in sizes ranging from 1/4 to to 1 in. for medium-pressure products and 1/4 to 9/16 in. for high-pressure products. NACE® MR0175/ISO15156 compliance is available.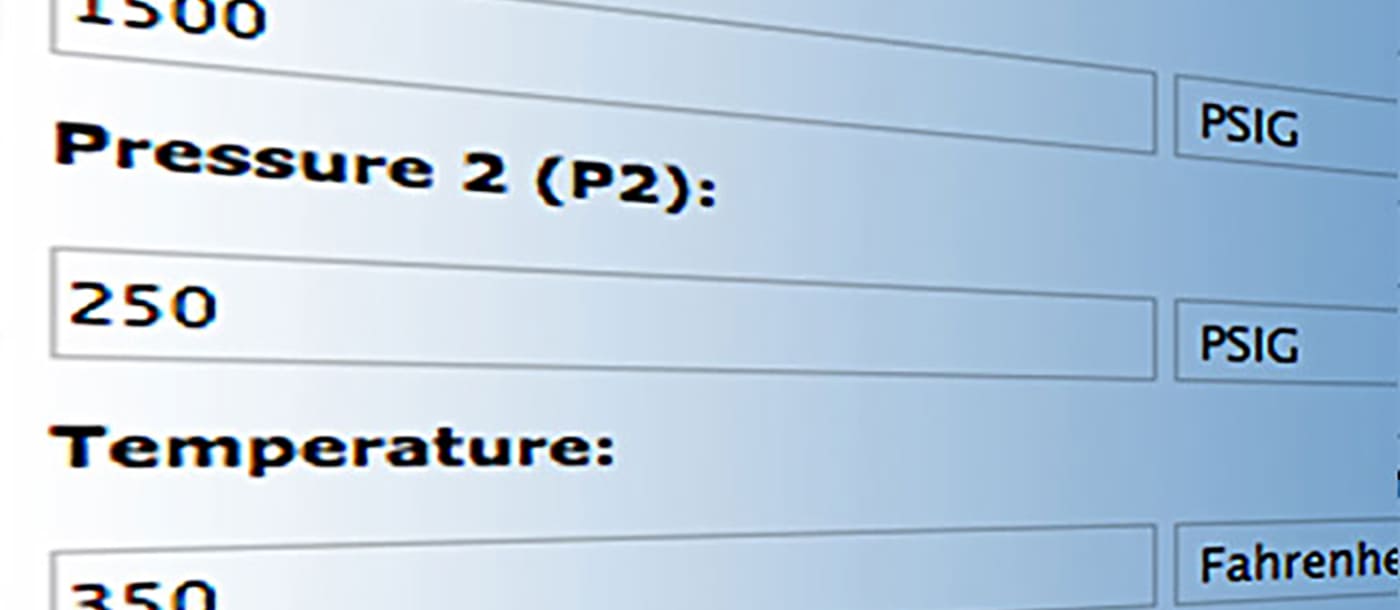 The Right Valve Can Make All the Difference
Use our valve flow coefficient (Cv) calculator to choose a valve sized correctly for your needs.
Use the Tool
Swagelok Resources Curated for You