text.skipToContent
text.skipToNavigation

Swagelok® Leak Detectors
Snoop® and Real Cool Snoop liquid leak detectors help reduce system losses and potential safety issues by finding gas leaks in hard-to-reach places with a sustained bubble action.
Leak Detectors Catalogs
Locate detailed product information, including materials of construction, pressure and temperature ratings, options, and accessories.
Leak Detectors, Lubricants, and Sealants
Swagelok's Snoop liquid leak detector exposes gas leaks while pipe thread sealants SWAK, PTFE and PTFE-free tape and thread lubricant Goop can help prevent future leaks.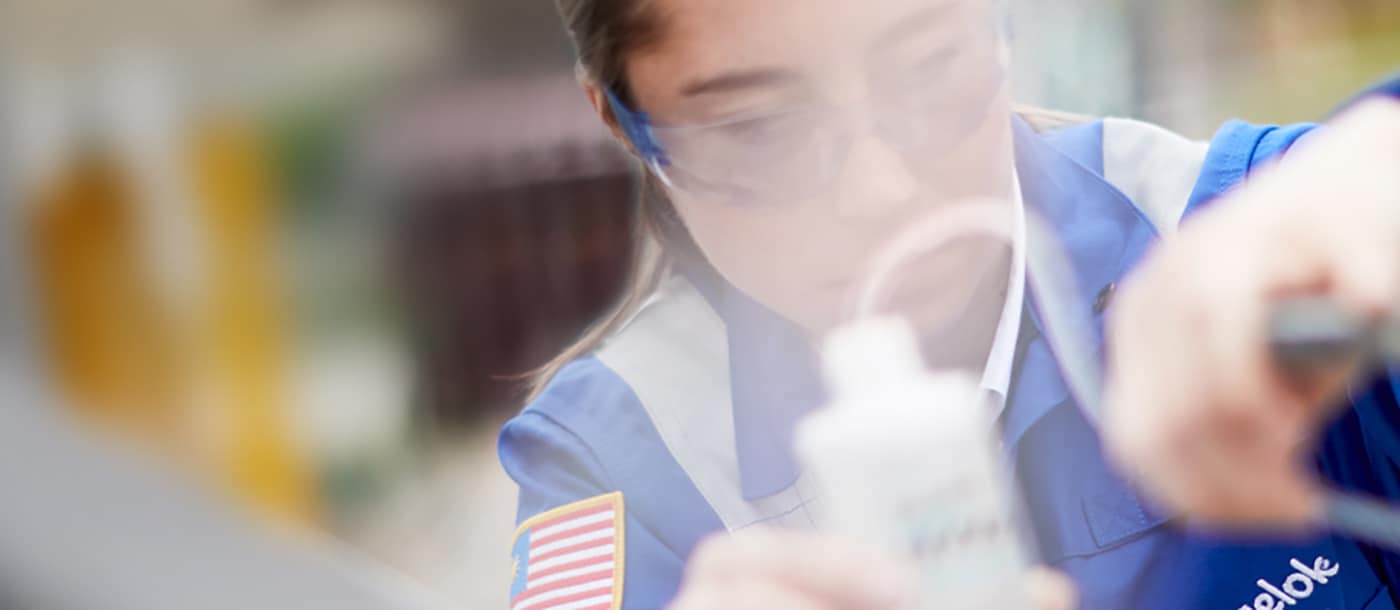 Compressed Gas Leak Detection Services
Receive help identifying and quantifying compressed gas leaks so you can prioritize the most critical issues to address based on potential for emissions reduction and safety, cost, and productivity improvement.
Learn About Leak Detection Services
Swagelok Resources Curated for You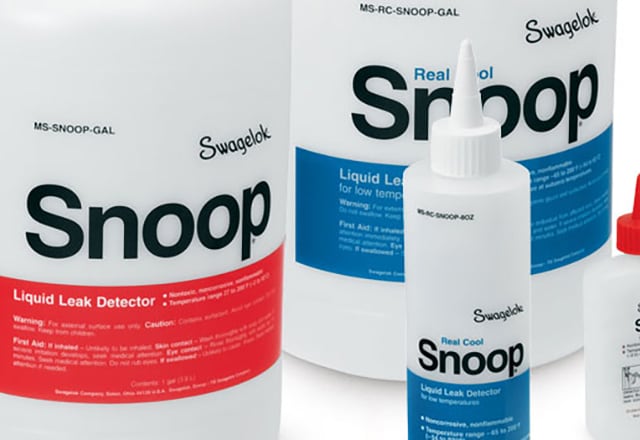 Snoop® Liquid Leak and Real Cool Snoop Leak Detector
Snoop and Real Cool Snoop liquid leak detectors detect gas leaks in hard-to-reach areas. The sustained bubble action works even on very small leaks and vertical surfaces. A flexible snooper tube extends for hard-to-reach areas.
Both types of Snoop dry clean, without staining. They also contain a corrosion inhibitor for added protection of your components, with no chlorine, aliphatic amines, or ammonium compounds.