text.skipToContent
text.skipToNavigation

Analytical Instrumentation
At Swagelok, we have deep experience in and knowledge of process fluid analysis. We offer a wide variety of solutions for related applications, including fully designed and fabricated fluid system assemblies, pre-engineered subsystems, fluid system components, and supporting troubleshooting, design, and training services.
Request More Information
Swagelok provides broad support for process fluid sampling applications, offering pre-engineered and fully assembled analytical instrumentation systems and subsystems, fluid system components, and supporting services.
Swagelok offers a series of predesigned and preassembled analytical instrumentation subsystems for use in all types of plants and facilities where fluids are being processed. Use Swagelok pre-engineered subsystems to create fully documented fluid sampling and control systems and bring consistency to your operations. Easy to install and operate, Swagelok pre-engineered subsystems feature the high-quality design and performance you expect from Swagelok and are backed by the Swagelok Limited Lifetime Warranty.
Our application engineers can design and build any fluid system solutions using high-quality Swagelok fluid system components. Our systems can be semi- or fully-automated using programmable logic controllers (PLC), transmitters, relays, pumps, sensors, and more. Examples include:
Pre-engineered subsystems (PrESS) for analytical applications
Gas distribution systems
Grab sampling systems
Mechanical seal support systems
We also provide a large suite of individual fluid system components designed for ideal performance in sampling equipment and process analysis applications, including fittings, valves, hoses, measuring devices, regulators, sample cylinders, and time-saving analytical modular platform components.
We also want to ensure you have access to specialists with the knowledge needed to help you achieve your process analysis-related goals. We draw upon our expertise in analytical processes and analytical instrumentation to deliver support in the form of:
Analytical Instrumentation Catalogs
Locate detailed product information, including materials of construction, pressure and temperature ratings, options, and accessories.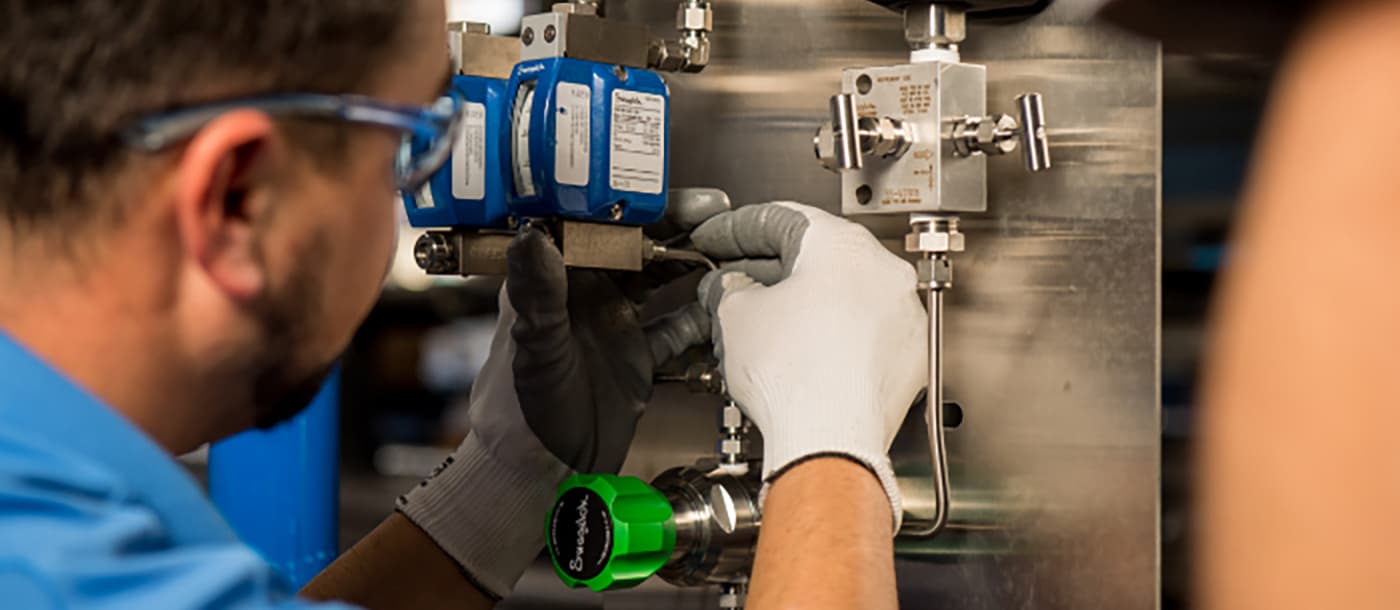 Custom Fabrication for All Industries
Learn how Swagelok-trained specialists can save you time and improve your fluid system performance by designing and assembling systems for you.
Find the Support You Need
Swagelok Resources Curated for You