text.skipToContent
text.skipToNavigation

Swagelok® Multi-Head Swaging Units (MHSU)
Use the multihead hydraulic swaging unit to preswage Swagelok ferrules onto tubing prior to assembly for Swagelok tube fitting connections that are 100% gaugeable upon initial installation.
Request More Information
The multihead hydraulic swaging unit (MHSU) reduces assembly and installation time of Swagelok tube fittings by preswaging the ferrules onto tubing. A standard tube marking feature indicates when the tube is properly bottomed in the unit. The MHSU is available in two unit sizes, with tooling for 1/2 to 1 in. and 12 to 25 mm tubing and tube adapters and 1 to 2 in. and 25 to 50 mm tubing and tube adapters.
Swaging Tool Catalogs
Locate detailed product information, including materials of construction, pressure and temperature ratings, options, and accessories.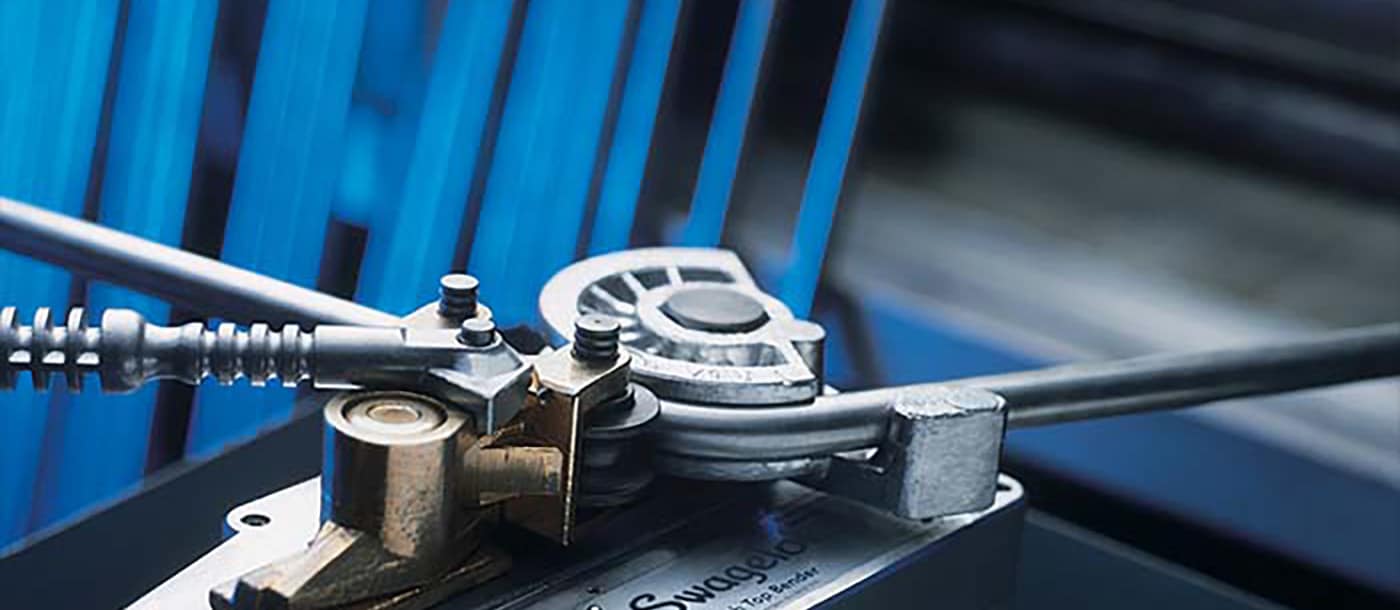 Using the Swagelok Bench Top Tube Bender
Use the Swagelok® bench top tube bender to produce accurate, repeatable, high‑quality bends in tubing made from most materials. Whether you are using small-diameter, thin-walled tubing or large-diameter, heavy-walled tubing, this video offers tips and best practices to follow for tube bending.
See the Tube Bender in Action
Swagelok Resources Curated for You