text.skipToContent
text.skipToNavigation

Swagelok® Swaging Tools
Swagelok swaging tools are used to streamline Swagelok tube fitting installation, preswaging ferrules onto tubes to simplify installation in tight spaces or to expedite installation when large numbers of Swagelok fittings will be used.
Request More Information
We want to make it as simple as possible to realize the benefits of using Swagelok® tube fittings, so we offer several types of preswaging tools to simplify the installation of our tube fittings in demanding applications:
Pneumatically driven, electronically controlled Swagelok high-volume swaging units (HVSU) for preswaging of tubing used in applications where a large number of tube fittings need to be installed
Manual preswaging tools that allow for preswaging of tubing in locations where fittings will be difficult to reach due to tight quarters
Multihead hydraulic swaging units for preswaging tubing prior to assembly for Swagelok tube fitting connections that are 100% gaugeable upon initial installation
Swaging Tool Catalogs
Locate detailed product information, including materials of construction, pressure and temperature ratings, options, and accessories.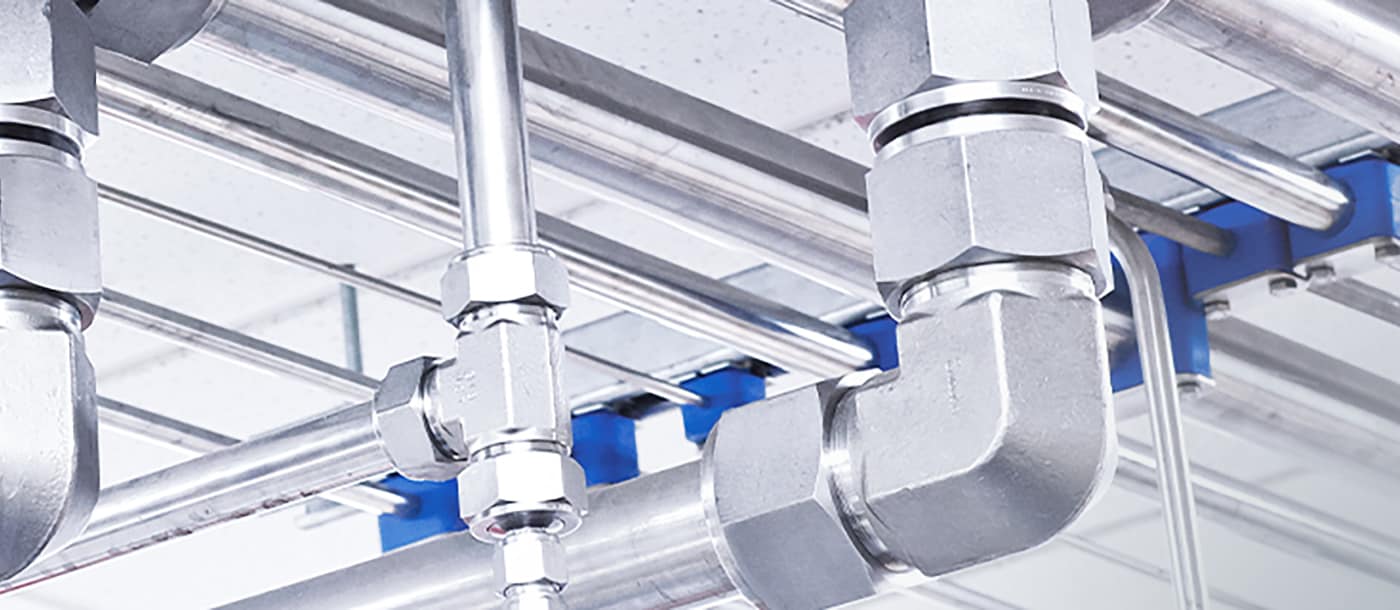 The Swagelok® Tube Fitting Advantage
Swagelok tube fittings are designed to meet your highest expectations for safety and dependability, featuring proven design, precise manufacturing, and superior raw materials.
Discover the Advantage
Swagelok Resources Curated for You