text.skipToContent
text.skipToNavigation

Swagelok® Pressure-Reducing Regulators, Electrically Heated
KEV electrically heated vaporizing pressure-reducing regulators are rated for use in hazardous areas and can vaporize liquid samples or preheat gas samples to prevent them from condensing.
Request More Information
The KEV series regulators feature a heating element that is in direct contact with the process fluid for maximum thermal efficiency and is removable for easy cleaning. It can be mounted horizontally or vertically and the one-piece body eliminates potential leak paths.
KEV series regulators are ATEX, IECEx, and CSA certified for critical/hazardous environments as listed in the product catalog and have a T3 temperature classification for all heater ranges.
Specifications
Maximum Inlet Pressure
3600 psig (248 bar)
Pressure Control Ranges
0 to 10 psig (0.68 bar) through 0 to 3600 psig (248 bar)
Flow Coefficient
0.02 or 0.06
Electrical
Supply
120 and 240 V (ac) (± 10 %), 50/60 Hz
Heater Ratings
50, 100, 150, and 200 W
Control Temperature Ranges
75 to 380°F (23 to 193°C)
Explosive Atmosphere / Hazardous Location Certification

ATEX (Europe) and IECEx (international)—Group II, Category 2G, Ex db IIB+H2 T3 Gb
Ambient temperatures: –4 to 140°F (–20 to 60°C)
CSA (Canada and USA)—Class I, Div 1, Groups B, C, and D; T3; CSA Encl Type 4
Ambient temperatures: –58 to 122°F (–50 to 50°C)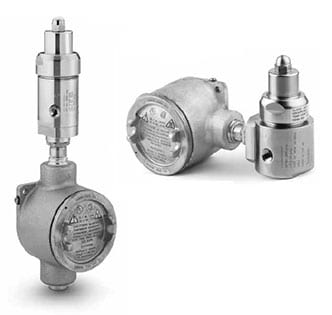 Maximize Uptime and Minimize Disruption with the Swagelok KEV Series Regulator
The Swagelok KEV Series Regulator responds to changes in operator inputs, ambient temperatures, and other operating conditions for consistent, reliable performance.
---
Maximize your system's effectiveness and minimize costly downtime.
---
Responding to Changes in Operator Input
Prevent shutdowns due to overheating caused by fluctuating operator inputs with the embedded temperature sensor.
---
Responding to Changes in Ambient Temperature
Help prevent blown fuses and overheating with the embedded thermal switch that automatically resets when ambient conditions change.
---
Reacting to Changes in Thermal Load
Ensure uninterrupted operation with integral control that enables quick response to deviations from system conditions.
Pressure-Reducing, Electrically-Heated Regulators Catalogs
Locate detailed product information, including materials of construction, pressure and temperature ratings, options, and accessories.
Pressure Regulators, K Series
Swagelok offers pressure-reducing, back-pressure, dome-loaded, and spring-loaded pressure regulators to control pressure and minimize droop in instrumentation systems.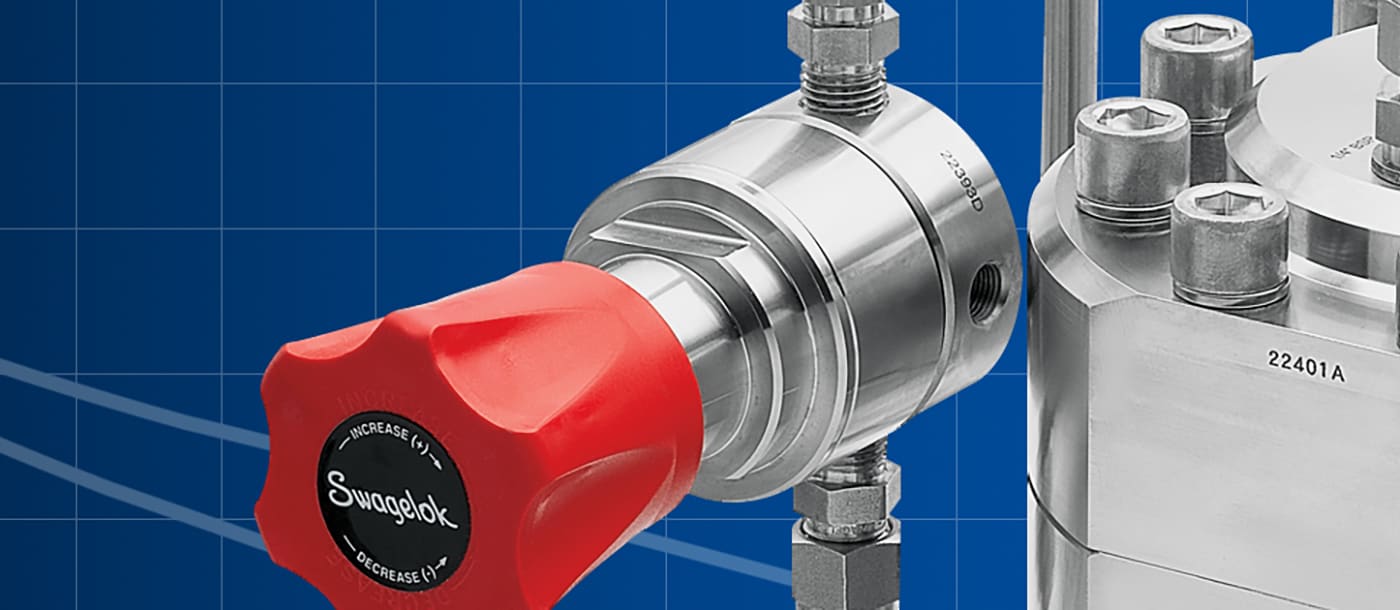 Need Help Selecting the Right Regulators?
Compare the performance of different regulators under varying application conditions with our regulator flow curve generator tool.
Find the Right Regulator
Swagelok Resources Curated for You